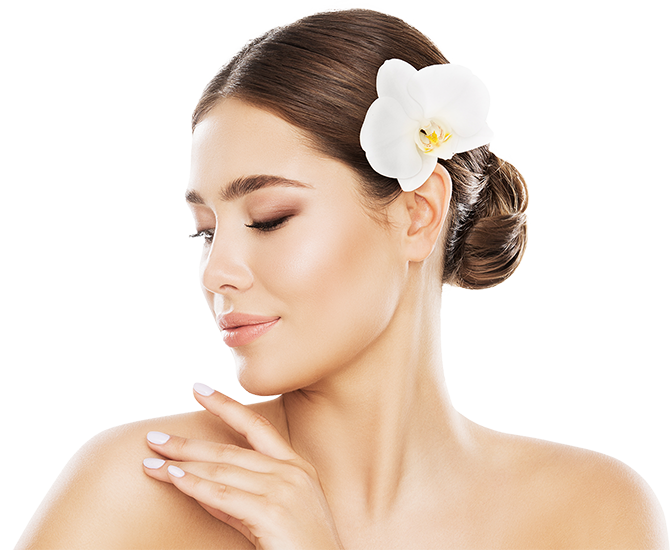 About VASERsmooth
What is VASERsmooth?
VASERsmooth™  is able to treat cellulite by breaking down (via ultrasounds) the structures that cause the unevenness on the surface of the skin as well as contour irregularities. In order to get under the layer of skin and emulsify the fat of the targeted area, a few tiny incisions are made for a thin cannula to pass through. Before the ultrasound energy is applied, a solution of water, numbing medication and adrenalin are permeated. The technology integrated into VASERsmooth™ enables the doctor performing the operation to apply only the needed amount of energy to the targeted tissues so as not to cause any harm to surrounding tissues, nerves, and blood vessels while receiving responsive feedback on the release of the fibrous septae. The ultrasound energy reaches the layer under the patient's skin, liquifying the fat and triggering collagen growth, thusly reducing or even eliminating dimpling and loose skin appearance.
VASERsmooth™ is most commonly performed to achieve the following results:
Reshape and contour targeted areas of the body
Permanently smooth stubborn cellulite
What to expect
Step 1Consultation
Step 2Preparation
Step 3Procedure
Step 4Recovery
Step 5Results
Step 1 Consultation
A thorough consultation is an important first step when deciding if VASERsmooth is the best option for you. One of our board certified surgeons will discuss your desired results, examine you and provide an honest, professional opinion on how best to achieve those results. We also make certain that you are a good candidate for VASERsmooth, taking into account your age, health, medical background and other factors that could affect the safety and effectiveness of your treatment. All of our consultations are conducted with the goal of making sure our patients feel comfortable, confident and informed about VASERsmooth.
Step 2 Preparation
Well before your procedure, let Detroit Plastic Surgery know of any medications you take. Three weeks prior and three weeks after, we strongly suggest limiting your alcohol and tobacco intake. Two weeks prior and two weeks after, you should not take any medication that may thin your blood such as aspirin or ibuprofen products.
The evening before your procedure, refrain from eating or drinking anything including water, and do not smoke. If you develop a cold, sore throat, fever or any other symptoms of illness before your surgery, let Detroit Plastic Surgery know right away.
The day of your procedure, refrain from wearing makeup, contact lenses, hairpins, jewelry, lotion or perfume. We also advise wearing comfortable clothing. Prepare to have a responsible adult provide you with transportation after your procedure and make arrangements for any care or assistance you may need 24 hours after surgery. If you are a minor, a parent or guardian must be with you at the time of your procedure.
Step 3 Procedure
Before your procedure, your surgeon will answer any questions that may have come up since your consultation.
The VASERsmooth procedure can be performed under local anesthesia or general anesthesia in our surgically accredited office. If local anesthesia is used, a sedative can be taken prior to the procedure to relax if desired.
Through a few tiny incisions that close without stitches or scars, local anesthesia is infused under the skin to totally numb the region. Using the thin, ultrasonic VASERsmooth wand designed specifically to be used just under the skin, the VASERsmooth device melts superficial fat, breaks down the dimpling fibrous septae and tightens loose skin, resulting in an overall and permanently smoother appearance.
Step 4 Recovery
After the procedure, a bandage is placed over the treatment areas and most patients go home without any discomfort. While everyone recovers differently, the majority of patients can shower the next day, return to work within 24 hours and exercise in a few days.
Step 5 Results
While results vary based on the individual, VASERsmooth is highly effective at smoothing away cellulite and leaving smoother, tighter treatment areas. Dramatic results can be seen in as little as one week. Results continue to improve over time and optimal results can be seen three to six months following the procedure.
Q: Is VASERsmooth right for me?
If you want to smooth away cellulite from around your thighs and butt, VASERsmooth may be the right option for you. VASERsmooth is effective all on skin types and complexions. VASERsmooth is not an effective procedure for obesity and is not a replacement for a healthy diet and exercise. VASERsmooth candidates must be in good health and have no pre-existing medical conditions that could create complications.
Q: What causes cellulite?
Cellulite Removal – Cellulite occurs when fat cells in the deepest layer of the skin become over-inflated, causing the fat cells to protrude up through the tissue creating a dimpling or "cottage cheese" appearance. Eighty percent of women have cellulite regardless of their shape or size.
Q: Why choose Detroit Plastic Surgery for my VASERsmooth procedure?
When choosing a cosmetic doctor to perform VASERsmooth, there are three important qualifications to consider: training, experience, and personal attention.
All of our Detroit Plastic Surgery doctors have years of experience performing VASERsmooth procedures and spend the necessary time with every patient to answer any questions and address any concerns about the VASERsmooth process. We make it a priority to ensure our patients are well-informed and completely comfortable with their decisions. We know that your time is valuable, which is why we maintain an efficient procedure calendar and use the latest techniques and technology to minimize your recovery time and maximize your results.
Q: Will my insurance cover VASERsmooth?
How much is liposuction? – Insurance companies commonly do not cover an elective or cosmetic procedure like VASERsmooth unless it is performed to correct a medical or health condition. If you plan to use insurance as payment, we strongly suggest consulting with your provider to discuss if the treatment is covered in part or in full by your current plan.
Q: Will my VASERsmooth results look natural?
VASERsmooth is a minimally-invasive procedure, thus greatly eliminating the possibility of scarring or any other signs that a treatment was performed. Results are soft, natural and improve over time. While results vary based on the individual, we focus on creating the most natural results possible. During your consultation, your doctor will thoroughly explain what results to expect.
Q: How long will results last?
While results vary based on the individual, the results of VASERsmooth  are relatively permanent. Typically, you can expect results to be long lasting and permanent, provided you maintain your weight and a healthy lifestyle.
Q: What are the risks of VASERsmooth?
As with any procedure involving an incision, there is a risk of complication related to infection. When general anesthesia is used, some people may wake feeling groggy and experience an upset stomach, side effects that are very temporary. We are happy to explain in detail any of the risks involved prior to your procedure. We carefully review your complete medical history and all medications you are on to prevent any complications.
Q: Can I have additional procedures in combination with VASERsmooth to enhance results?
Yes, your Detroit Plastic Surgery doctor can recommend complimentary services to enhance your desired results such as VASERlipo or tumescent liposuction. Detroit Plastic Surgery also offers the option of combining your VASERsmooth treatment with a laser skin resurfacing treatment, which promotes collagen growth under the skin for a smoother, more youthful appearance.
Trust our clients as
much as they trust us
4.7 stars on Google
See more of what our customers are saying on Google.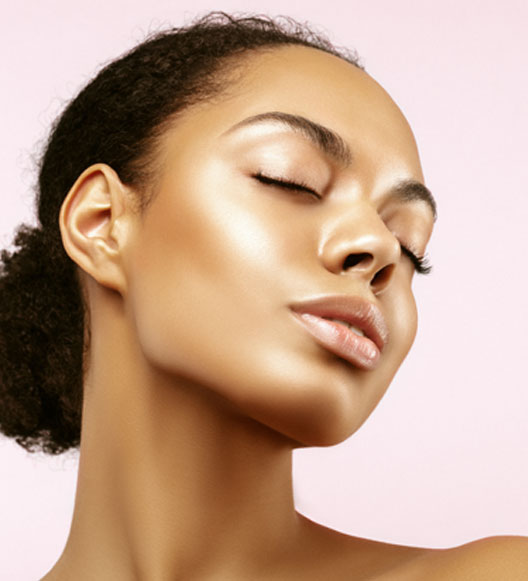 I was highly recommended Detroit Plastic Surgery by a very good friend of mine to boost my confidence after having my baby. I made an appointment with Chris + form the moment I stepped inside the office, I felt extremely comfortable. She was SO friendly, knowledgeable, and honest while working with me on what I said bothered me. Chris was conservative in her approach with my face, and I can not be happier or recommend her enough! I am SO happy with the results, and will certainly be maintaining and visiting again very soon.
I couldn't be more happier with the entire process. Dr. Hajjar and his staff were extremely competent, professional, and caring throughout the procedure, and the follow up. His skills at suturing are top-notch, and after a couple of weeks I couldn't even see the incision. So thankful that my family doctor referred me to him.
I absolutely love Dr. Lumley!! He is an excellent plastic surgeon and his staff is awesome. I cannot say enough good things about him and the awesome revision job he did on my breast reconstruction surgery. I have recommended him to all of my fellow breast cancer cancer survivors as well as friends, family and coworkers that are looking to have elective surgery. You will not be disappointed.
Dr. Hajjar is highly respected, intelligent and undeniably talented. He worked around an existing condition that could have been a disaster for someone less qualified. He appears to be all business, but does have a good sense of humor and a kind heart. I am thrilled with his office, the procedure and the results 100 percent. Equally as impressive, one of his Fellows, Scott Kreitzberg is probably one of the kindest people I have ever met. He followed up in hospital after surgery and at the first office visit. He is compassionate, listens and truly makes one feel comfortable. I am so thankful for the recommendation of Dr. Raymond Hajjar.
Saw Dr. Hajjar for a breast reduction as I was having health issues due to the size of my breasts. I am now 15 days post op and I look amazing. The scars are healing amazing and they've been there for all the questions and concerns I have. I'm already feeling relief in my back and other parts of my body. Best decision I've ever made. Highly recommend!