About Morpheus8 Microneedling
What is Morpheus8 Microneedling?
Morpheus8 is a minimally invasive radiofrequency microneedling device used to mold subdermal fat, resurface, tighten, and stimulate collagen of the skin of all skin types. Morpheus 8 has a unique matrix of thin gold coated microneedles with an adjustable thermal profile allowing for customizable full face and body treatments. It's ability to successfully treat stubborn and difficult areas of the face and body is what separates Morpheus 8 from other non-invasive procedures.
What to expect
Step 1Consultation
Step 2Preparation
Step 3Treatment
Step 4Recovery
Step 1 Consultation
A thorough consultation with one of our providers is an important first step in deciding if a Morpheus 8 is an appropriate option for you. We thoroughly discuss your desired results and provide an honest, professional opinion on how best to achieve those results. All of our consultations are conducted with the goal of making sure our patients feel safe, informed, and comfortable before proceeding with Morpheus8 treatment.
Step 2 Preparation
At your consultation, you will be given a small amount of lidocaine-based numbing cream to use the day of treatment. Please apply the numbing cream generously to the expected treatment areas approximately 1-1.5 hours prior to appointment time to ensure comfort throughout the duration of the treatment
The day of treatment, please remove all makeup and lotion before you arrive and wear comfortable clothing. Any additional preparation instructions specific to level of treatment will be given to you at your initial consultation.
Step 3 Treatment
Before your treatment, your provider will take the time to answer any questions that may have.
Morpheus8 appointment time varies on treatment area, however most appointments last approximately one hour in duration. Most of our patients tolerate this procedure very well, and report minimal to mild discomfort. Further anesthetic options such as facial nerve block or Pro-Nox (Nitrous Oxide) can be provided to ensure your comfort throughout the duration of the treatment.
During treatment, the handpiece utilizes thin gold coated microneedles which penetrate the skin while simultaneously utilizing thermal energy allowing for tighter, smoother, and more youthful appearing skin. Three treatments will be administered every four weeks for best results.
Step 4 Recovery
Recovery time depends on treatment area, but typically lasts 2-7 days. Mild redness, bruising, and swelling are expected. You may develop pinpoint scabbing in the area treated. You may wash your face with a gentle cleanser the night of your treatment. It is okay to apply makeup 48 hours after treatment. It is advised to avoid any rigorous exercise for the first 48 hours after treatment.
Trust our clients as
much as they trust us
4.7 stars on Google
See more of what our customers are saying on Google.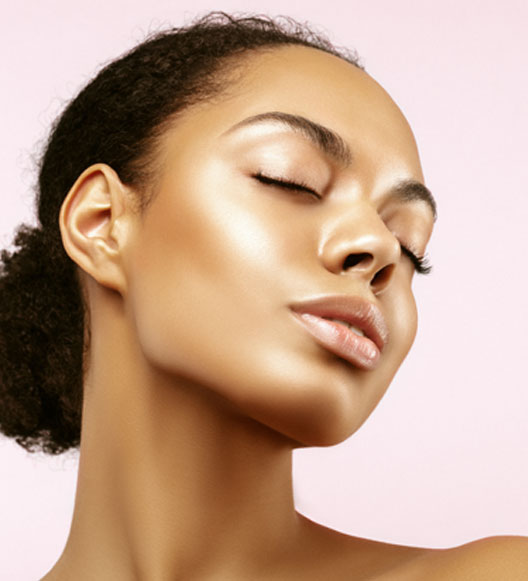 I was highly recommended Detroit Plastic Surgery by a very good friend of mine to boost my confidence after having my baby. I made an appointment with Chris + form the moment I stepped inside the office, I felt extremely comfortable. She was SO friendly, knowledgeable, and honest while working with me on what I said bothered me. Chris was conservative in her approach with my face, and I can not be happier or recommend her enough! I am SO happy with the results, and will certainly be maintaining and visiting again very soon.
I couldn't be more happier with the entire process. Dr. Hajjar and his staff were extremely competent, professional, and caring throughout the procedure, and the follow up. His skills at suturing are top-notch, and after a couple of weeks I couldn't even see the incision. So thankful that my family doctor referred me to him.
I absolutely love Dr. Lumley!! He is an excellent plastic surgeon and his staff is awesome. I cannot say enough good things about him and the awesome revision job he did on my breast reconstruction surgery. I have recommended him to all of my fellow breast cancer cancer survivors as well as friends, family and coworkers that are looking to have elective surgery. You will not be disappointed.
Dr. Hajjar is highly respected, intelligent and undeniably talented. He worked around an existing condition that could have been a disaster for someone less qualified. He appears to be all business, but does have a good sense of humor and a kind heart. I am thrilled with his office, the procedure and the results 100 percent. Equally as impressive, one of his Fellows, Scott Kreitzberg is probably one of the kindest people I have ever met. He followed up in hospital after surgery and at the first office visit. He is compassionate, listens and truly makes one feel comfortable. I am so thankful for the recommendation of Dr. Raymond Hajjar.
Saw Dr. Hajjar for a breast reduction as I was having health issues due to the size of my breasts. I am now 15 days post op and I look amazing. The scars are healing amazing and they've been there for all the questions and concerns I have. I'm already feeling relief in my back and other parts of my body. Best decision I've ever made. Highly recommend!