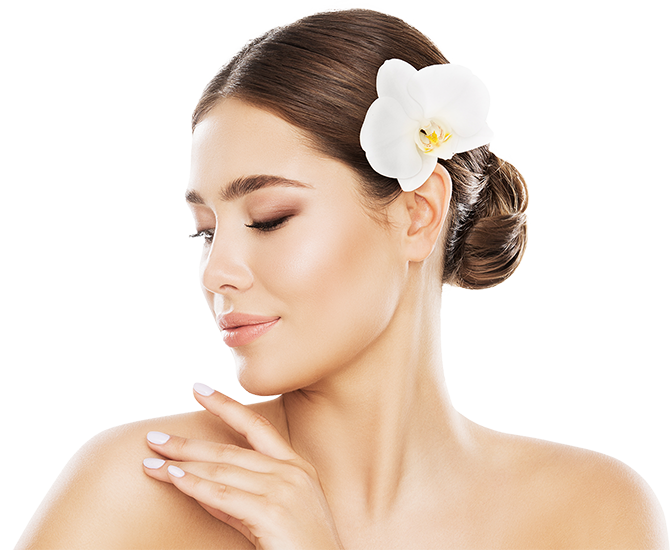 About Brazilian Butt Lift (BBL)
Brazilian Butt Lift (BBL)
Buttock augmentation, sometimes referred to as a BBL or Brazilian Butt Lift using your own fat or implants, can surgically increase the size of your buttocks.
This procedure can:
Increase fullness, roundness, and projection of your buttock with BBL
Improve the balance of your figure
Enhance your self-image and self-confidence
BBL surgery is right for someone who does not like the shape of their buttock or is looking to balance their body. It is commonly performed in one of two ways, with implants or fat transfer. The fat transfer procedure is commonly known as a "Brazilian butt lift"
BBL is a very personal procedure and you should do it for yourself, not for someone else.
Your Brazilian Butt Lift results are immediately visible. Over time, post-surgical swelling will resolve and incision lines will fade. Satisfaction with your new image should continue to grow as you recover from surgery.
BBL incision lines are permanent but will continue to fade over time. The final results of your Brazilian Butt Lift with implants will appear over the next few months as your implant, buttock shape and position continue to settle.
If your procedure was performed with fat transfer, it can take up to a year to see your final results. Some of the fat that leads to the initial shape after surgery will be reabsorbed by your body.
The results of your BBL surgery will be long-lasting. Over time, your buttock size and shape can continue to change due to aging and gravity. You'll be able to retain your new look longer if you maintain your weight and keep a healthy lifestyle
If your surgery was performed with fat transfer, it is important to keep in mind that this fat can behave like any other fat in your body. If you gain weight, the fat in your buttocks may grow. If you lose weight, you may lose some of the volume in the buttocks as the fat shrinks.
The Brazilian Butt Lift, or BBL, operation involves 3 simples steps; liposuction, processing of the fat, and reinjection.
Liposuction is performed to harvest the fat from trouble areas on your body. This is done through tiny incisions that can be well hidden. The liposuction, or fat harvest, part of the procedure can greatly improve the contour and shape of your body. Fat will be harvested from your lower back, waist, hips, thighs and abdomen, depending on how much volume is needed. The lower back and buttocks are contoured and sculpted prior to fat injection.
The fat removed during liposuction is processed in a sterile system. The fat is purified, isolated and placed into multiple small syringes for fat grafting. Your fat is then ready for injection.
The fat is re-injected into multiple areas of the buttock and hip to give you a fuller, round, attractive shape. We use a series of small incisions to pass thousands of fat droplets thru cannulas at various depths to disperse the fat evenly.  We take special care to maximize the survivability of the fat to get you the best results possible.
What to expect
Step 1Consultation
Step 2Preparation
Step 3Surgery
Step 4Recovery
Step 1 Consultation
A thorough consultation is an important first step when deciding if a butt lift is the right option for you. One of our board-certified surgeons will discuss your desired results with you and provide an honest, professional opinion on how best to achieve those results. We also make certain that you are a good candidate for the procedure, taking into account your age, health, medical background and other factors that could affect the safety and effectiveness of your surgery. All of our consultations are conducted with the goal of making sure our patients feel comfortable, confident and informed about the butt lift process.
Step 2 Preparation
Well before your surgery, let Detroit Plastic Surgery know of any medications you take. Three weeks prior and three weeks after your surgery, we strongly suggest limiting your alcohol and tobacco intake. Two weeks prior and two weeks after, you should not take any medication that may thin your blood such as aspirin or ibuprofen products.
The evening before your surgery, refrain from eating or drinking anything including water and do not smoke. If you develop a cold, sore throat, fever, or any other symptoms of illness before your surgery, let Detroit Plastic Surgery know right away.
On the day of your procedure, refrain from wearing makeup, contact lenses, hairpins, jewelry, lotion, or perfume. We also advise wearing comfortable clothing. Prepare to have a responsible adult provide you with transportation after your procedure and make arrangements for any care or assistance you may need 24 hours after surgery.
Step 3 Surgery
Before your procedure, your surgeon will answer any questions that may have come up since your consultation. You will also have the opportunity to meet the Detroit Plastic Surgery staff assisting your surgeon during your procedure. Every effort is made to make certain that all of your concerns are addressed and you are as comfortable as possible.
When it is time to begin, you will be taken to our state-of-the-art surgical suite and comfortably fall asleep under general anesthesia. A butt lift procedure typically takes two to four hours, depending on the technique being used and if you are having additional procedures to enhance your results. During the procedure, incisions are made underneath the buttocks where they are not visible. Your surgeon then removes the excess skin and fat to reshape the area for a natural result.
Step 4 Recovery
Initial recovery takes about seven to ten days, and complete recovery takes about four to six weeks. For several weeks following your surgery, avoid strenuous activities and sitting on your backside whenever possible. Remember that everyone recovers differently, and you may need more or less time before you feel 100% again. A few days after your surgery, your Detroit Plastic Surgery doctor will follow up to see how you are healing and prescribe any necessary medication.
Brazilian Butt Lift (BBL) Gallery

Take a look at some of our beautiful patient transformations.
Trust our clients as
much as they trust us
4.7 stars on Google
See more of what our customers are saying on Google.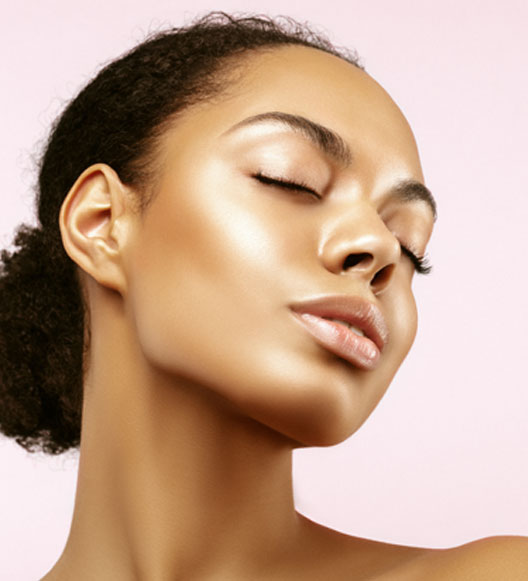 I was highly recommended Detroit Plastic Surgery by a very good friend of mine to boost my confidence after having my baby. I made an appointment with Chris + form the moment I stepped inside the office, I felt extremely comfortable. She was SO friendly, knowledgeable, and honest while working with me on what I said bothered me. Chris was conservative in her approach with my face, and I can not be happier or recommend her enough! I am SO happy with the results, and will certainly be maintaining and visiting again very soon.
I couldn't be more happier with the entire process. Dr. Hajjar and his staff were extremely competent, professional, and caring throughout the procedure, and the follow up. His skills at suturing are top-notch, and after a couple of weeks I couldn't even see the incision. So thankful that my family doctor referred me to him.
I absolutely love Dr. Lumley!! He is an excellent plastic surgeon and his staff is awesome. I cannot say enough good things about him and the awesome revision job he did on my breast reconstruction surgery. I have recommended him to all of my fellow breast cancer cancer survivors as well as friends, family and coworkers that are looking to have elective surgery. You will not be disappointed.
Dr. Hajjar is highly respected, intelligent and undeniably talented. He worked around an existing condition that could have been a disaster for someone less qualified. He appears to be all business, but does have a good sense of humor and a kind heart. I am thrilled with his office, the procedure and the results 100 percent. Equally as impressive, one of his Fellows, Scott Kreitzberg is probably one of the kindest people I have ever met. He followed up in hospital after surgery and at the first office visit. He is compassionate, listens and truly makes one feel comfortable. I am so thankful for the recommendation of Dr. Raymond Hajjar.
Saw Dr. Hajjar for a breast reduction as I was having health issues due to the size of my breasts. I am now 15 days post op and I look amazing. The scars are healing amazing and they've been there for all the questions and concerns I have. I'm already feeling relief in my back and other parts of my body. Best decision I've ever made. Highly recommend!