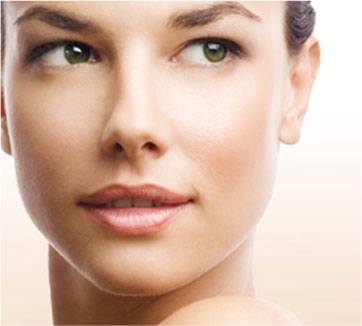 About Forever Young BBL
Forever Young BBL by Sciton is a ground-breaking broadband light therapy that keeps you looking "forever young" by actually changing the DNA of your skin and putting the brakes on the natural aging process.
The Forever Young BBL laser delivers infrared light and visible light down through the epidermis and the dermis, stimulating molecular changes deep within the skin. Older, damaged genes are altered in such a way that their gene expressions are changed to resemble that of young, healthy genes. The result is skin that not only appears younger, but actually behaves younger for incredibly long lasting results.
Forever Young BBL is most commonly performed to greatly improve and correct the appearance of many skin conditions including:
Wrinkles, lines and sagging skin
Improve quality of life and self confidence
Age spots, sun spots, liver spots and brown spots
Birthmarks, freckles, uneven skin tone, blotchiness
Step 1Consultation
Step 2Preparation
Step 3Treatment
Step 4Recovery
Step 5Results
Step 1 Consultation
A thorough consultation is an important first step when deciding if Forever Young BBL therapy is the right option for you. We thoroughly discuss your desired results and provide an honest, professional opinion on how best to achieve those results. We also make certain that you are a good candidate for treatment, taking into account your skin type, age, health, medical background and other factors that could affect the safety and effectiveness of your treatment. All of our consultations are conducted with the goal of making sure our patients feel comfortable, confident and informed about Forever Young BBL therapy.
Step 2 Preparation
The day of your treatment, please remove all makeup and lotion before you arrive and wear comfortable clothing that allows access to the treatment areas.
Step 3 Treatment
Before your treatment, we will answer any questions that may have come up since your consultation. Every effort is made to make certain that all of your concerns are addressed and you are as comfortable as possible. During the treatment, you will be seated or lying down depending on what area of your body is being treated.
You may feel a slight warming sensation as the light is absorbed into the treatment area. We are happy to provide a topical anesthetic to maximize your comfort level.
Your skin is cleansed and your eyes are covered with protective safety shields before the treatment begins. Your Detroit Plastic Surgery technician will customize your treatment specifically for your skin type. When it is time begin, a laser hand is positioned gently on the skin. Depending on the size of the treatment area, a Forever Young BBL session takes between 30 and 45 minutes.
Forever Young BBL treatments are non-invasive and offer minimal discomfort. You may feel a slight warming sensation as the light is absorbed into the treatment area. We are happy to provide a topical anesthetic to maximize your comfort level.
Step 4 Recovery
Most people are ready to return to work and their normal activities immediately after a treatment.
Step 5 Results
Skin's tone and texture are refined, radiance is renewed, wrinkles and lines are smoothed away and pigmentation issues are drastically improved.
Q: Will my insurance cover BBL Forever Young?
No, Forever Young BBL is strictly a cosmetic service not covered by insurance
Q: Will Forever Young BBL have a natural result?
Patients who maintain a regular regimen of BBL treatments annually can reduce and delay the long term signs of skin aging in a way that looks very natural.
Q: How long will the results last?
Up to 10 years with maintenance treatments.
Q: What are the risks with Forever Young BBL?
Short term risks may include reddening, mild burning or blistering. A brownish/red darkening of the skin may occur at time of treatment.