About Laser Skin Resurfacing
What is laser skin resurfacing?
Laser skin resurfacing is an easy way to improve the look and health of your skin, smooth away wrinkles and reduce the appearance of acne scars, scars due to injury or surgery, discoloration and other unwanted blemishes. Laser skin resurfacing can be performed in a number of ways depending on your desired results.
Treatment options offered at Detroit Plastic Surgery include ThermaScan™ laser rejuvenation, micro erbium laser peels, profractional laser therapy, broadband light therapy (BBL) and Forever Young BBL™ — all of which are alternatives to chemical peels and surgical procedures that can come with discomfort and downtime. In general, all of these methods use direct, short pulsating beams of light to safely and precisely resurface the skin. Based on your skin type and desired results, your Detroit Plastic Surgery doctor will help you select the treatment method that is best for you.
Laser skin resurfacing treatments are most commonly performed to achieve the following results:
Quickly, safely and effectively smooth away wrinkles and lines
Permanently remove scars, age spots, liver spots, sun spots, birthmarks and other blemishes
Correct aged, sun damaged skin
Create a radiant, healthy glow
Improve tone and texture
What to expect
Step 1Preparation
Step 2Treatment
Step 3Recovery
Step 4Results
Step 1 Consultation
A thorough consultation is an important first step when deciding if laser skin resurfacing is the right option for you. We thoroughly discuss your desired results and provide an honest, professional opinion on how best to achieve those results. We also make certain that you are a good candidate for treatment, taking into account your skin type, age, health, medical background and other factors that could affect the safety and effectiveness of your treatment. All of our consultations are conducted with the goal of making sure that our patients feel comfortable, confident and informed about laser skin resurfacing.
Step 2 Preparation
The day of your treatment, please remove all makeup and lotion before you arrive and wear comfortable clothing. Any additional preparation instructions that are specific to your treatment will be given to you at your initial consultation.
Step 3 Treatment
Before your treatment, we will answer any questions that may have come up since your consultation. Every effort is made to make certain that all of your concerns are addressed and you are as comfortable as possible. The specifics of your treatment will depend on what resurfacing technique is being used. We are happy to explain the treatment process during your initial consultation.
Step 4 Recovery
All of the skin resurfacing treatments we offer at Detroit Plastic Surgery are non-invasive, gentle procedures. Recovery time depends on the treatment and can range from no recovery time at all to a few days. We will explain the recovery process for your specific treatment at your initial consultation.
Step 5 Results
Results do vary, but patients typically enjoy an improvement in tone and texture with a significant reduction in wrinkles, scars, pigment irregularities and other blemishes. Depending on which treatment option we use, results will continue to improve over time, as it takes a few months for collagen to rebuild and strengthen.
Depending on your desired results and how your body responds to the treatment, we may recommend additional treatments. During your consultation, we will thoroughly explain what results to expect. We also can customize a skin care product regimen that will help to enhance and sustain your results.
Q: Is laser skin resurfacing right for me?
If you want to remove wrinkles, scars, birthmarks or other blemishes from around your eyes, mouth or forehead, laser skin resurfacing may be the right option for you. Candidates for the treatment should be generally healthy with no serious medical conditions that could create complications.
Q: Why choose Detroit Plastic Surgery for my laser skin resurfacing treatment?
When choosing a cosmetic professional for laser skin resurfacing, there are three important qualifications to consider: training, experience and personal attention. Dr. Hajjar is Board Certified by the American Osteopathic Board of Surgery in plastic and reconstructive surgery. Above all, your cosmetic professional should be someone you trust to deliver exceptional results and perform a safe and effective treatment.
At Detroit Plastic Surgery, our cosmetic technicians are laser skin resurfacing specialists with years of experience performing these treatments. We spend the necessary time with every patient to answer any questions and address any concerns. We make it a priority to ensure our patients are well-informed and completely comfortable with their decisions. We know that your time is valuable, which is why we maintain an efficient treatment calendar and use the latest techniques and technology to maximize your results.
Q: Will my insurance cover laser skin resurfacing?
Insurance companies commonly do not cover an elective or cosmetic treatment like laser skin resurfacing unless it is performed to correct a medical or health condition. If you plan to use insurance as payment, we strongly suggest consulting with your provider to discuss if the treatment is covered in part or in full by your current plan.
Q: Will my laser skin resurfacing treatment results look natural?
Laser skin resurfacing treatments are minimally-invasive, providing results without the need for any surgical procedures, thus eliminating the possibility of scarring or other signs that a treatment was performed. During your consultation, we will thoroughly explain what results to expect.
Q: How long will results last?
The longevity of results varies and is dependent on the amount of excess fat, the laxity of the skin and skin type. Typically, you can expect laser skin resurfacing results to be long lasting and even permanent provided you maintain a healthy lifestyle.
Q: Can I have additional treatments in combination with my laser skin resurfacing treatment to enhance results?
Yes, your Detroit Plastic Surgery doctor can recommend additional services that may enhance your desired results including a variety of chemical peels, other laser treatments and skin care products.
Trust our clients as
much as they trust us
4.7 stars on Google
See more of what our customers are saying on Google.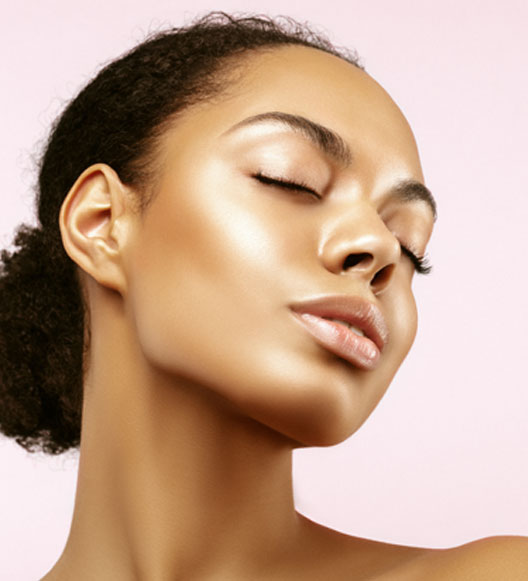 I was highly recommended Detroit Plastic Surgery by a very good friend of mine to boost my confidence after having my baby. I made an appointment with Chris + form the moment I stepped inside the office, I felt extremely comfortable. She was SO friendly, knowledgeable, and honest while working with me on what I said bothered me. Chris was conservative in her approach with my face, and I can not be happier or recommend her enough! I am SO happy with the results, and will certainly be maintaining and visiting again very soon.
I couldn't be more happier with the entire process. Dr. Hajjar and his staff were extremely competent, professional, and caring throughout the procedure, and the follow up. His skills at suturing are top-notch, and after a couple of weeks I couldn't even see the incision. So thankful that my family doctor referred me to him.
I absolutely love Dr. Lumley!! He is an excellent plastic surgeon and his staff is awesome. I cannot say enough good things about him and the awesome revision job he did on my breast reconstruction surgery. I have recommended him to all of my fellow breast cancer cancer survivors as well as friends, family and coworkers that are looking to have elective surgery. You will not be disappointed.
Dr. Hajjar is highly respected, intelligent and undeniably talented. He worked around an existing condition that could have been a disaster for someone less qualified. He appears to be all business, but does have a good sense of humor and a kind heart. I am thrilled with his office, the procedure and the results 100 percent. Equally as impressive, one of his Fellows, Scott Kreitzberg is probably one of the kindest people I have ever met. He followed up in hospital after surgery and at the first office visit. He is compassionate, listens and truly makes one feel comfortable. I am so thankful for the recommendation of Dr. Raymond Hajjar.
Saw Dr. Hajjar for a breast reduction as I was having health issues due to the size of my breasts. I am now 15 days post op and I look amazing. The scars are healing amazing and they've been there for all the questions and concerns I have. I'm already feeling relief in my back and other parts of my body. Best decision I've ever made. Highly recommend!